Summer Reading 2021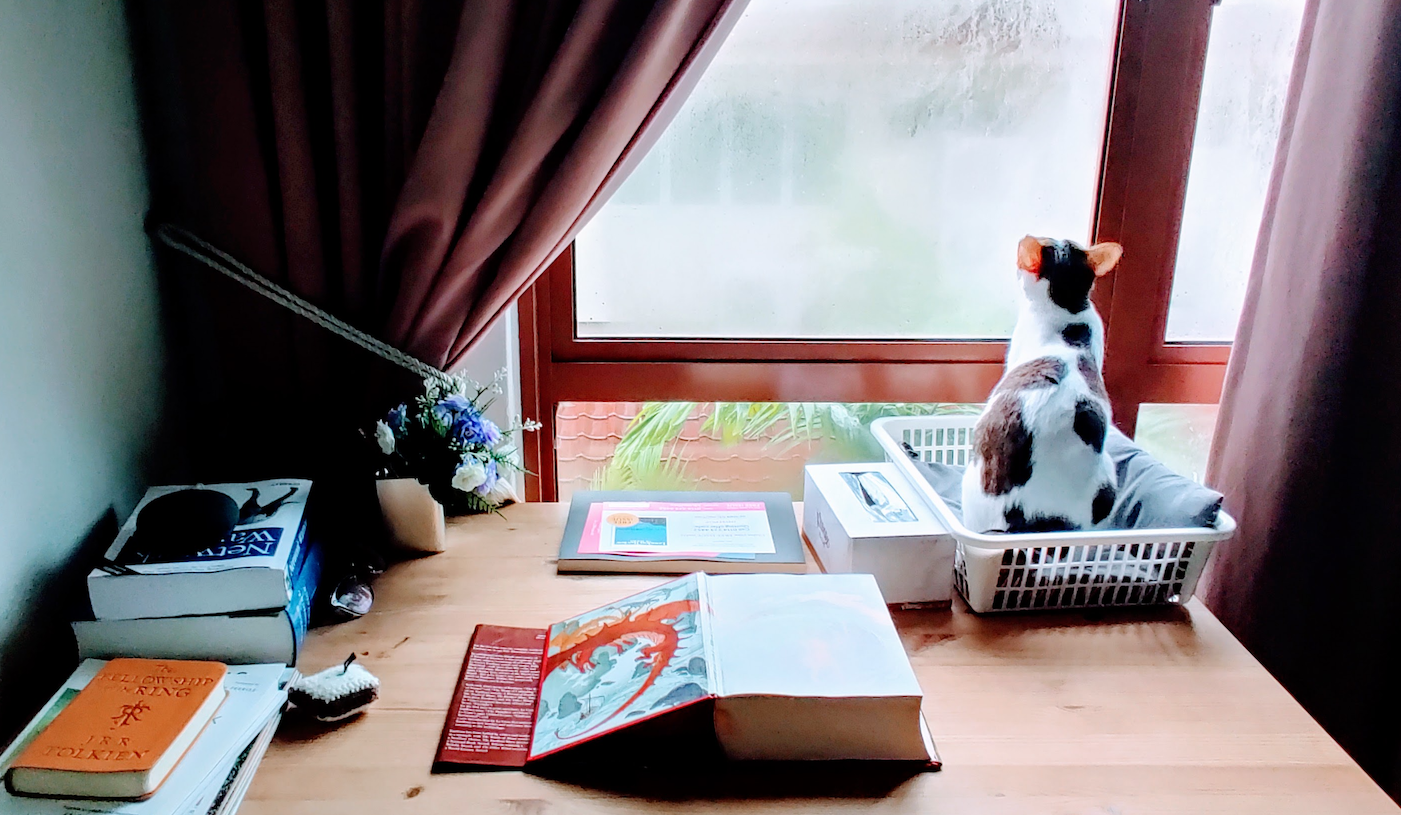 When the world forces you indoors, you need to find a way out. If you are faced with a summer with COVID lockdowns in your city, you may want to hit some of these books to explore a different world out there.
My other reading updates can be found on my Goodreads.
Project Hail Mary by Andy Weir
If you have read or watched the Martian, this has very similar pacing and a witty polymath protagonist. I found myself finishing this book within 48 hours of buying it, which is something! As an engineer building a startup in the space industry, the attention to detail around all aspects of deep space travel was refreshing. The villain is a quantum mechanical energy storage mechanism - that was quite new and mind-blowing for me.
Catherine the Great: Portrait of a Woman by Robert K. Massie
I have known very little about Russia's rich historical cultural heritage and its people. Catherine was a remarkable leader not only for the nation but also geopolitically highly influential amongst the European states. Through her policies and actions, she set the benchmark for what a good leader looks like. One of the examples of her remarkable leadership was how she and her subjects systematically dealt with the Bubonic Plague through structured quarantines. Another brilliant example is her first draft of the social laws against slavery which ultimately served as a reference for the US constitution drafted in the late 1700s
The Idea Factory: Bell Labs and the Great Age of American Innovation by Jon Gertner
For the longest time, Bell  Labs has been an absolute favourite model for Driving innovation for me. As I went to the stories of different innovators, Nobel Prize winners, inventors, and even managers, I couldn't help but draw my own conclusions of what made them legendary. Monopolies are often criticized for taking advantage of the market for too long at the expense of what's right for the customer. But the lines here are more grey here you have a monopoly driving most of the inventions that subsequently build our modern world. How do you explain that!
The Incal by Alejandro Jodorowsky & Moebius
I'll be honest. I had never heard of Mobius before and frankly if you haven't then you have not known the biggest inspiration in science-fiction movie visuals ever. The book took me a long time to finish as every single panel in the novel has an immeasurable amount of cool visuals and "visions of the future" packed into it. You have flying palaces, inter-dimensional spaceships, crazy new alien worlds, classic old mob riots, and just extremely trippy vistas. At the core, it is a human story, a classic Hero's Journey for someone who could easily be an anti-hero.
High Growth Handbook by Elad Gill
There are certain books which need to read at the right time. This is one of those. I recommend reading this when your startup is entering the Series A journey. There are absolutely tons of things you can pick and implement without a doubt. Chapter 5 on Organizational Structure and Growth talks about the fact that if you are growing fast, you have a different company every 6-12 months. It's nothing new but thinking deeply about it affected how we approached decision-making on hiring, sales, growth, product, and other focus areas.
A Wizard of Earthsea by Ursula K. Le Guin
I recently finished the entire Earthsea series and by far, it is my top choice for a fictional universe to live in. Best dragons, best wizards, best wizard schools, best lazy port cities, and best oceans. Sparrowhawk (since True Names are confidential) encapsulates how drive, passion, and arrogance can not only corrupt you but also could be used wisely to deliver you from the same evil. UKLG's real life essays on the power of science fiction and  fantasy (SFF) is a must read afterwards.
Mortal Republic: How Rome Fell into Tyranny by Edward J. Watts
Like, Russia earlier, Rome has intrigued me since the days of Shakespeare's Julius Caesar in high school. Choosing the right point to delve deeper is important and for me, it turned out to be the ultra stable Roman Republic's downfall. Only during chaos do we truly see the nature of things. I heard the author on Sean Carroll's Mindscape podcast (one of my fav episodes in my Podcasts I Like list) and instantly picked up the book to dive deeper. The most impressive aspect to me was the way they would integrate newly conquered regions by giving them citizenship status and a seat at the decision table of the empire. Of course, the way the bureaucracy and the committees worked to establish a highly functioning and self-corrective social & economic order was one of many things to admire.