Low Cost Multi-Touch Human Computer Interface – My FYP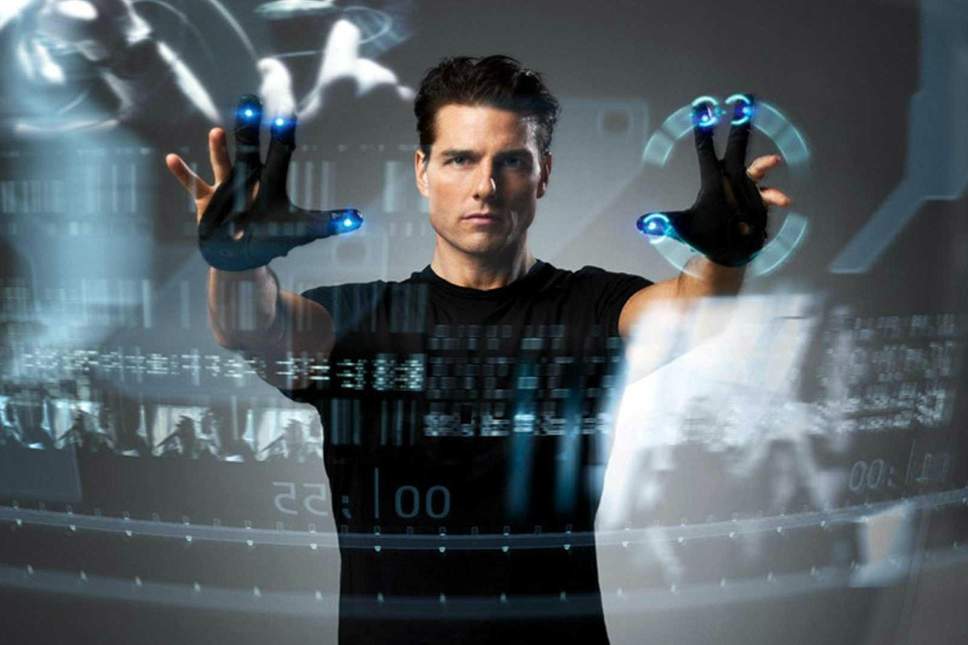 I know I know I am late in putting this up.But yeah I have been busy the last couple of months settling in my new job at Royal Bank of Scotland (RBS).
As a thinker and a creativist ( well atleast it exists in Urban Dictionary 😛 ), I have lots of ideas which come to mind. Most of them are so completely "sci-fi" that to do or make such a thing physics would have to be radically changed. But for a Final Year Project, I felt, its advisable for purposes of graduating and other grade replated stuff :D, to do "realistic,measurable" projects.
So as part of my Final Year Project at Nanyang Technological University (NTU), Singapore I decided to choose one of the most innovative and cutting edge projects that the department could offer – A Low Cost Mulit-Touch Human Computer Interface….for non-nerds..a touchscreen device.The citation of my project has been put after the break.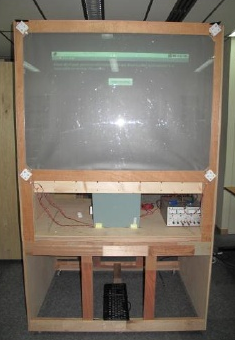 "Multi-touch refers to a touch system's ability to simultaneously detect and resolve a minimum of 3+ touch points. Multi-touch is one of the key techniques of implementing the concept of Human Computer Interaction. The speed, efficiency and intuitiveness of the technology have resulted in its widespread popularity, with many companies doing rapid research in this area. This technology has its applications varying from elementary education like in schools to specialized implementation like in space research centers. But the basic problem with such systems is the exponential increase in cost with the increase in complexity and size of the system. This project is developed to overcome the difficulties mentioned before. The objective is to develop a low-cost multi-touch human computer interface which can support the existing applications (including graphic intensive). Two prototype multi-touch boards have been constructed to demonstrate this feat. The boards have a 50 inch screen which provides a huge surface area for the user to interact with applications. The main innovation here is the extremely low cost at which the board was built. The response is extremely fast to touches on the screen. The boards are capable of running flash applications that support multi-touch. Also the boards bring native multi-touch capabilities to Windows 7 thereby allowing the user to freely and intuitively interact with all the existing Windows programs. Presence of two boards also allows collaborative features like simultaneous editing and communication. This project also is currently exploring the possibility of natively running Google Android 3.0 on its hardware."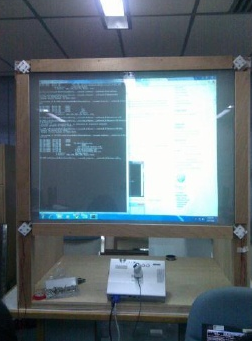 The link to the full project report (pics inside the report)  can be found here :