A "New" Yahoo!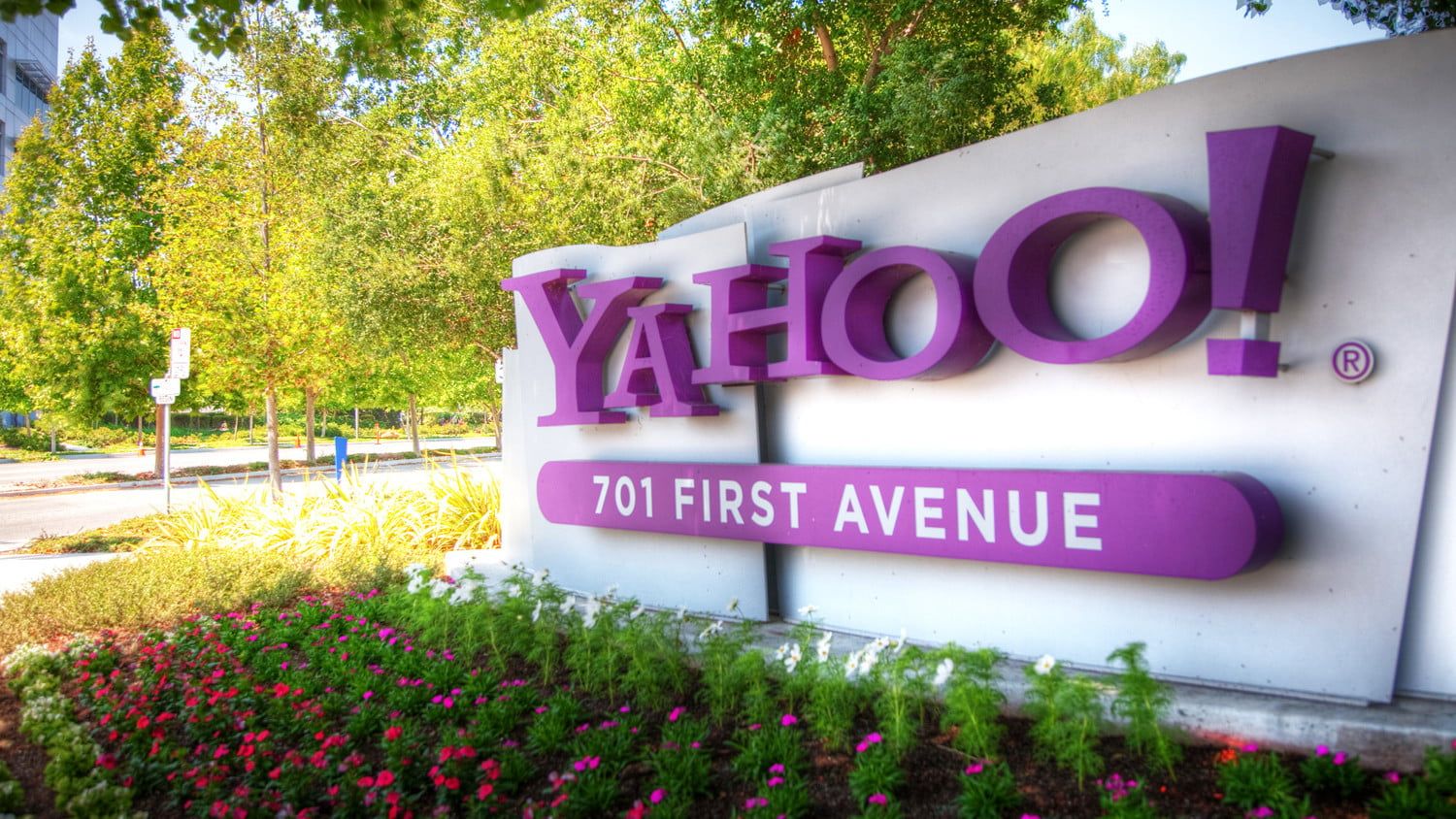 Why Yahoo Needs to Re-Invent?
Yahoo made a good number of acquisitions e.g. Tumblr, Zimbra (which they sold to VMWare), Delicious. But even today these remain as external distributed services rather than a core part of Yahoo services and offerings. On top of this, the acquisitions keep on coming.
Yahoo has a multitude of product offerings but unlike Google, their user profiles are spread across these services and have no correlation amongst themselves. This gives rise to scattered demographics data (an opportunity for Yahoo to see consistent information trends) and sub-par user experience.
As an outcome of above, Yahoo lacks the connected analytics needed to drive the user focussed advertising and targeted user experience like Google Now.
Yahoo's product line is not unique or better in anyway than the top players in the market – Mail, News, Finance, Photo Sharing,etc. are some of its main services which face really tough competition in the market from better products in terms of features and user experience.
To sum it up, Yahoo is not an efficient platform anymore and the only way it can re-invent is to move in the direction of becoming one single integrated platform, both on the web and in mobile.
Deep Dive
Here is my first impressions/ instant verdict, my first thoughts on what the various products are (a lot of which I had never heard of or used before)
| Current Products | Instant Verdict |
| --- | --- |
| Account Information | Simple profile settings. Can be expanded to become central place for all product settings (web and mobile). |
| Addresses | Never heard of. Looks like an online Yellow Pages - not much importance in today's world. |
| Alerts | Like Google Alerts. Few people use it. Un-updated UI gives the feeling that its badly maintained. Should be more targeted with automatic alerts based on connected user sentiment and demographics data. |
| Advertising Solutions | Seems like one of their biggest revenue generators. Maybe not used as widely as Facebook or Google ads. Need a better targeting solution? |
| Answers | Pointless product. Much better solutions available already like StackOverFlow, wikiAnswers, Quora, etc. (Hint: Buy Quora or StackOverFlow) |
| Autos | Its Auto Reviews only. Why does it sit outside the News platform? Better to consolidate products here. (TBH not sure how many users ACTUALLY use it. Worth-keeping-or-not analysis needs to be done.) |
| Calendar | Very separate from other social media/calendar options. Increase interoperability with Google/Facebook/Outlook calendars. |
| Celebrity | Good gossipy stuff. Needs more original material or collaboration with production houses for releasing original content first. Why is it separate from Yahoo News?! |
| Company Info | Yahoo and its products. Pretty generic. |
| Connected TV | Good stuff! Need to build on it by combining with Mail, Games, Fantasy Sports, Mobile offerings,etc. |
| Contacts | Too many places for having contacts. Competitive advantage needs to be improved with Shared Friend Activity, Trends and Mobile Syncing. |
| Contributor Network | Disconnected from Y! Platform. Possible overlaps with Tumblr. Again, worth-keeping-or-not analysis needs to be done. |
| Developer Network | Great start with offerings like Pure CSS & Hadoop. Need to re-brand aggressively and leverage more on API centric, mobile focussed offerings. |
| Dating | This just redirects to match.com!! Really?? Is this core to what Yahoo wants to offer or just a case of "grasping at straws" ?? How do you link it back to Yahoo's core user base? Too many unanswered questions. |
| Directory | Link to websites, somewhat like Reddit (minus the user feedback) OR other listing websites. No value add AT ALL! Can be converted to hashtag-ed, searchable, user contributed links. |
| Domains | Was quite popular in the old days! But now just lagging behind specialized domain handlers and web/cloud hosting providers like DigitalOcean, GoDaddy,etc. (Hint: Yahoo has good expertise in large data handling and domains so better to buy something like DigitalOcean and grow that as an offering for developer services) |
| Downloads | oh man seriously!…..better if it resides in Mozilla/Chrome/IE app store |
| Entertainment | Combination of Videos + Movies + Extra videos. Very scattered. No clear direction or purpose visible form this offering. |
| Education | Pretty vague and quite frankly useless. Only US centred with just 2600 followers on Twitter?! Even searching "Education" on Yahoo Search doesn't bring it up as search results!! Don't need this. Articles can move under possible news section. |
| Fantasy Football | VERY nicely done! Have used it before. Mobile apps good as well but not very integrated with the rest of the Yahoo platform specially Yahoo Games. |
| Fantasy Baseball | Same as above. Like it but needs to be more connected and generate more awareness about itself. |
| Finance | Core product. Really industry leader but lacking some of the tools (TA,etc.) and APIs which Google Finance has. Has a good mobile presence too. |
| Flickr | Was an active user. Excellent service but now good for professionals only since can upload high-res. People have moved to moment-based sharing i.e. Facebook, Instagram, and even G+ provide the context. Flickr is somewhat lacking that. |
| Family Accounts | Below 13 year old children are not allowed to have Yahoo accounts?! WTH. Its ridiculous! |
| Games | Need to weed out quality from spam. Can potentially be re-launched as Game platform apps for Android and iOS. Integration with the Fantasy Sports franchise. |
| Groups | Hardly any usage. Need to re-invent for modern age. Tighter integration with other products, possible re-branding it as a Team app (self hosted? mobile? ) |
| Mail | Decent redesign. Looks a LOT like Gmail. Spam filtering not so good. Must become something unique like Facebook Messages (user centric messages) or provide high encryption services (not provided by others) |
| Messenger | Pointless to exist independently. Too many fake profiles. Chat rooms either full of bots or empty. Can exist as an HTML5 app instead. |
| Messenger Web | Is now integrated with Mail app but still not intuitive (missing voice/video?) |
| Mobile | Really good product. Still big for pre-smartphone devices. But Android /iOS is big so this needs to be re-defined to suit and cater to the smartphone audience. |
| Movies | Oh man seriously! Does this really need to be a separate product? Looks like an offering of Yahoo News. |
| My Yahoo | Looks like recently redesigned. Content-Panel based approach currently. Must be replaced by some form of intelligent feed like Google Now or Facebook News Feed. |
| News | Again a very good product. Has the ability to auto filter based on user location. Needs to bring in user specific interests and Feedly like approach to making topic specific lists. |
| Profile | Very disconnected. Must be at the heart of all offerings. Valuable demographics data which needs to be connected to Yahoo platform content. |
| Property | Much better solutions exist like airbnb, craigslist,easyroommate nd other specialist property rentals/selling sites. Must bring something unique to the table or acquire airbnb! |
| Safely | Some good articles like Choosing a Secure Online ID,etc. A lot really redundant articles not really relevant in the current age. Definitely doesn't need a separate product in itself! |
| Search | Core product offering since day 1. Historically a really good search engine. But results are not that accurate w.r.t. the user's context. Context can be derived from patterns of ex searches and yahoo platform browsing (possibly emails?). Recent move to pitch for default search engine on iPhones can be potentially rewarding. |
| Search Marketing | Conflicting in the "pay per view" keyword based advertising space with its own Yahoo Advertising product. Better to merge these 2 into a single offering. |
| Toolbar | Nothing for Chrome/FF users. Plus people hardly use toolbars nowadays. Offline HTML 5 apps |
| Travel | A good product. Need to incorporate more of user feedback and relevant articles to the place/form of travel. Better, more niche websites exist - Tripadvisor,AirBnb,Skyscanner,etc. Need a differentiating factor. |
| Tumblr | Excellent blogging platform. Massive user base that needs to brought in sync with the rest of the Yahoo platform services specially profiles. |
| Weather | Truly brilliant product. Very beautiful web and mobile products. Pretty accurate too. Shows Yahoo still has some talent in the Product Management department. |